John Bond
Managing Director
With over 30 years experience in Print Media, Online/Digital Marketing and Financial Service industries John brings a wealth of knowledge to VMA. Previous positions held were:
General Manager – Northern Rivers Printing
Operations Manager – Craft Inprint, Brisbane
Sales & Marketing Manager – Better Buyer Advertising Newspaper – Gold Coast
General Manager – E-Info, Online Marketing Solution Provider
General/Operations Manager – Hannanprint Dubbo
Advanced Diploma – Business Management
Certified Google Adwords and Analytic Partner
Authorised Zoho Consulting Partner
Candice Simpson
Marketing Manager
Candice has been an integral part of the team since commencing with VMA in 2016, She has done a variety of roles including Client Manager and Production Coordinator. Candice has a Degree in Marketing and a Minor Degree in Hotel Management and comes from a customer service background in retail. She brings to the team enthusiasm and passion for the marketing industry and a desire to further her knowledge in Digital Marketing.
Marketing Degree
Digital Marketing Qualified
Minor Degree in Hotel Management
Customer Service in Retail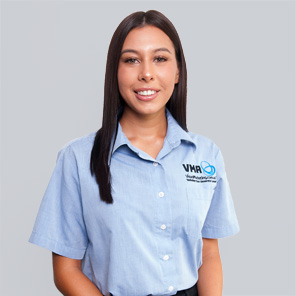 Nadia Chothia
Project Coordinator
Nadia has only been with us a short time but brings her customer services and team management skills to operate the expanding team at VMA. Nadia binds the team together to ensure that your projects runs smoothly and you are well informed of what is going on.
Bachelor of Business specialising in Marketing
Customer Service Representative
Project and Marketing Manager
Shift Manager
Social Media Extraordinaire
Michael Loxton
Business Development Manager
Michael is a business development expert with 12+ years as a top sales performer within the Internet advertising & telecommunications markets. He is well versed with the latest ideas, innovative services we have to offer.
Michael's previous roles have been:
Digital Marketing Specialist with Reachlocal
Digital Account Manager with Ad On Group
Senior Marketing Executive with another Digital Agency
Sales Manager with Vodafone
BDM with 3 Mobile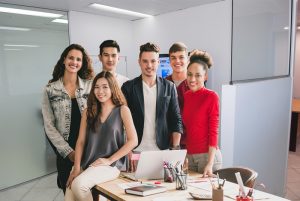 The Rest of the Team
Our team is made up of variously skilled specialist in their chosen areas:
Lloyd – Graphic Designer
Kristine – Graphic Designer
Andreia – Content Writer
Daisy – Web Developer
Penny – SEO Specialist
Karl – Digital Marketing Specialist
Charles (Chuck) – Senior Web Developer
PLUS
Colleen – SEO Specialist
Phil – Web Developer
Felicity – Social Media Specialist
Caroline – Social Media Specialist
Melvin – IT Specialist/Server Admin
Harry – Mobile App Developer
Carlos – Content Writer