PLEASE NOTE: Adobe Business Catalyst has announce End of Life on March 26th 2020 BUT please do not be concerned about this as we have a solution to migrate you to another newer platform that is similar in look and feel but much more modern and user friendly.
Visual Marketing Australia has been an Adobe™ Business Catalyst Partner since early 2015, which has made it possible for us to provide improved service to our clients. Here's why being an Adobe™ Business Catalyst Partner recommends us:
Better functionality
Business Catalyst provides a fully integrated system that works perfectly and adapts to various small, medium or large business models. All assets can be easily controlled from the central interface, making business management a lot more effective!
Simple website management
As an Adobe™ Business Catalyst Web Designer – we will provide you with the website that your business needs and will show you how to manage it by yourself. You can add fresh content, create new sections and manage products, blogs and more without needing help.
Accessibility
Business Catalyst comes with a web-based interface that you can access from any device and from any corner of the world, as long as there is an Internet connection available.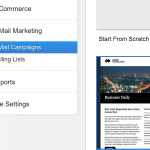 Data security
Your data is hosted on secure servers and in the extremely rare cases when you'll encounter a problem, you'll never deal with the risk of losing important information or being hacked again. No more worrying about continually updating your website software as with the free Open Source platforms.
Supporting business growth
With Weekly reporting plus real-time Analytics directly from your admin console you are in full control of your e-commerce store and website.
Integrated CRM and Email Marketing Solution
With our built-in CRM and Email Marketing solution, you are in full control of your database. All contact enquiry emails are added to your database, along with all customers from your store.
Send your database targeted email campaigns and monitor the statistics on open rates, click throughs and more.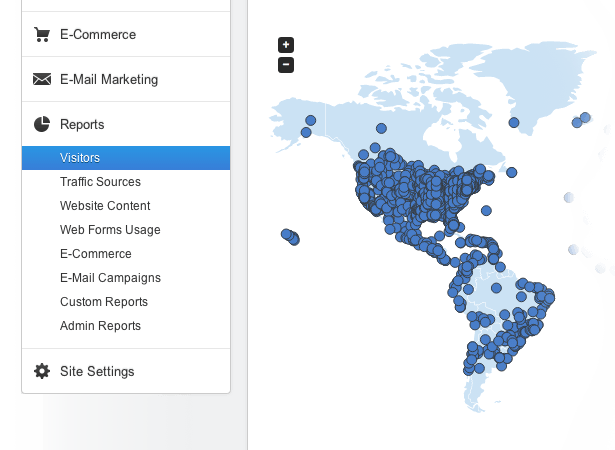 Fast access to Business Catalyst support
If you have an inquiry, you do not need to communicate it to your Partner first – as a client, you can be allowed to submit support tickets by yourself, from your administration interface, and get an answer faster.
Now our extensive online marketing experience can contribute to even better results for your business by using the powerful tools provided by Adobe Business Catalyst!
Benefits Of Adobe Business Catalyst
Replace 5 systems with 1
Save time, stress and money
Easily manage your CMS website from anywhere
Powerful eCommerce Store
Help grow your business and database
Secure and well Supported
Find Out More…
Call us today to discuss your online needs on 1300 158 708 or via our contact form.